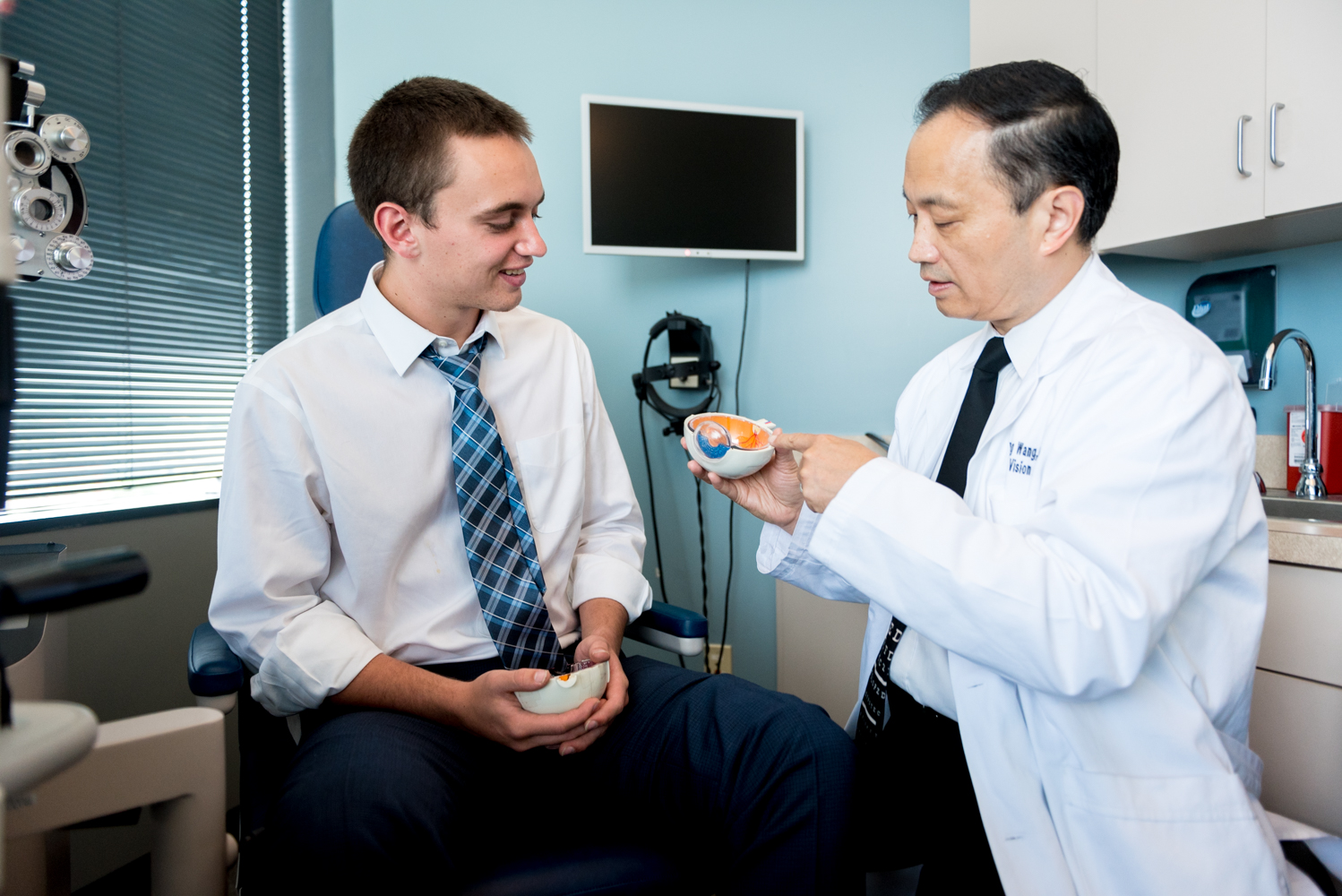 Dr. Ming Wang, Harvard & MIT (MD, magna cum laude); Ph.D. (laser physics) is the founding director of the world-famous Wang Vision Institute and has performed over 55,000 procedures, including over 4,000 doctors. He performs the following procedures:
Dr. Wang was one of the first eye surgeons in the United States to perform bladeless all-laser LASIK, and SMILE (small incision lenticular extraction). To this day, his LASIK and SMILE procedures have exceptionally high rates of success. His world-renowned reputation led to him being selected as a LASIK surgeon for ABC's national hit-show, Extreme Makeover and his patients include music stars such as Dolly Parton, Charlie Daniels, Kenny Chesney, Naomi Judd, Nicole Kidman, Amy Grant, and a "Dancing with the Stars" winner, Julianne Hough.
Dr. Wang was trained in 3 of the top four eye institutes in the U.S.:
Medical School: Harvard & MIT (MD, magna cum laude):
Ophthalmology Residency: Wills Eye Hospital, Philadelphia, PA
Corneal Fellowship: Bascom Palmer Eye Institute, Miami, FL.
Dr. Wang has published over 100 papers, including one in the world-renowned journal Nature, as well as 10 ophthalmic textbooks: