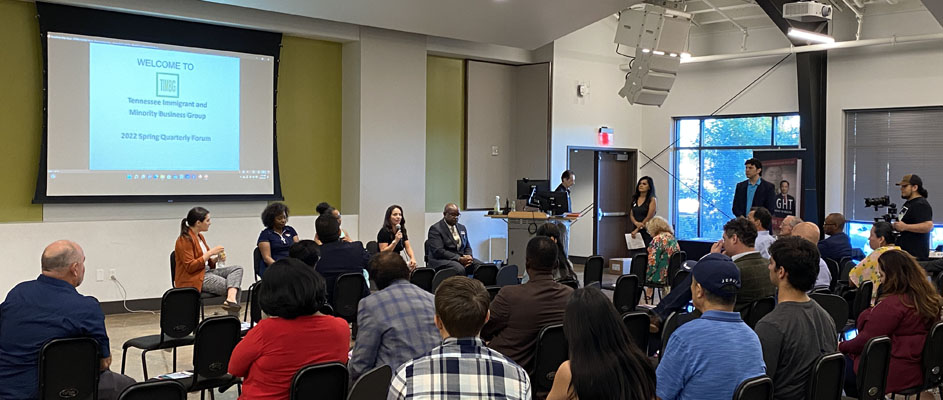 In 2013, Dr. Wang called Professor Galen Hull, PhD, director of International Affairs for Tennessee State University, and suggested forming an immigrant and minority chamber of commerce called "Tennessee Immigrant and Minority Business Group."
In the founding document of TIMBG, it is stated:
Since immigrant and minority groups have much in common, a synergistic interaction among groups will not only benefit the people and businesses themselves in the various groups, but it will also be good for the economic and cultural growth of middle Tennessee as a whole. The infusion of new blood, ideas and initiatives will help America grow and prosper in an increasingly competitive global market.
TIMBG was formed to bring these disparate business persons and communities together. Our mission is to establish a forum for the promotion of communication and interaction among immigrant and minority business owners. Working together, we propose to address common issues and further the interests of everyone.
To learn more about Tennessee Immigrant and Minority Business Group, please click here.