Dr. Ming Wang on Restoring Sight and Preserving Tradition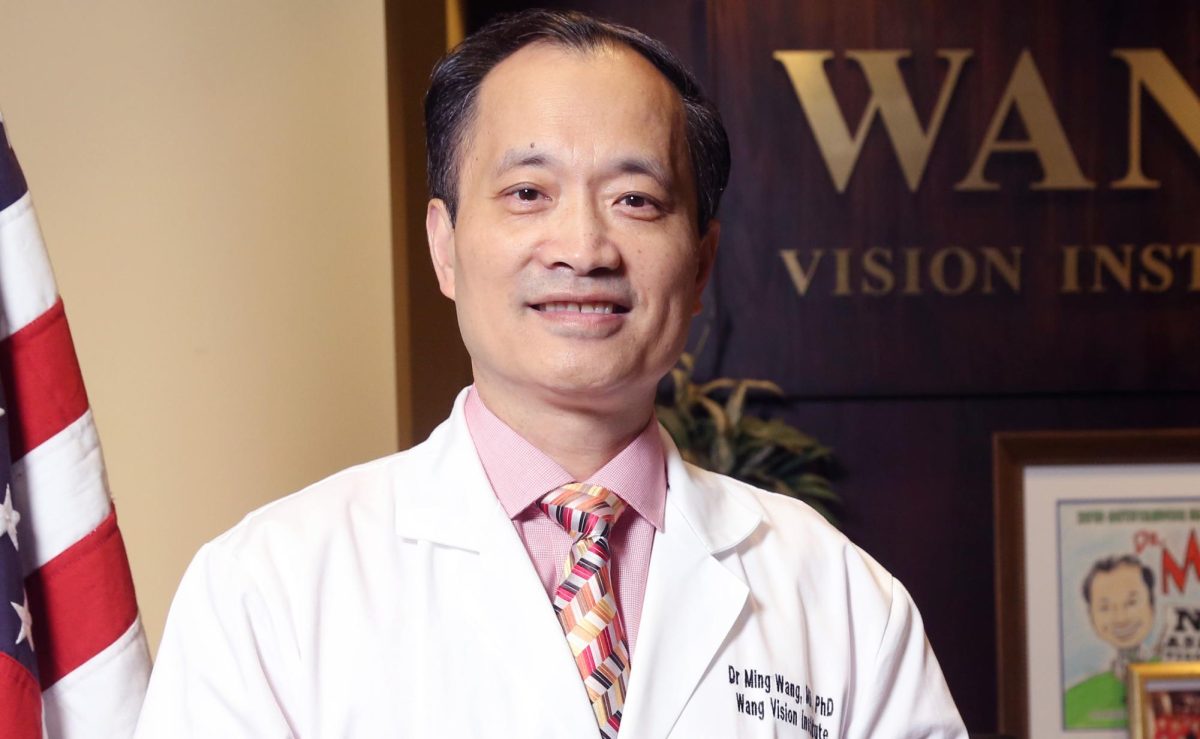 On the coast of Moldova, the Hendrichs adopted a child who had been blind since birth. No matter how many clinics the family attended or how many experts they called, the doctors said Maria would never be able to see. But after six months of silence, there was finally one call back. The fifteen-year-old Maldivian and her new family ended up in Nashville, Tennessee, at the eye clinic of the only man the family was told could perform the miracle they wanted: Dr. Ming Wang.
Dr. Wang stands with very few as a Harvard and MIT graduate with a doctorate in laser physics. As a Chinese-American who came to the United States with fifty dollars in his pocket and the expectations of his hometown behind him, Dr. Wang is now a living testament to the American Dream.
But in a changing America that accepts immigrants yet expects nothing of them, Dr. Wang has his own message to share. Universal Studios is launching the movie Sight, which documents the doctor's story, on Oct. 27, 2023
"I want to show the film Sight based on my autobiography from Darkness to Sight. I want to use this film to really encourage, motivate, and inspire all Chinese Americans in America today," Dr. Wang said. "We say that we're very honest and practical, a quiet minority [where] we do what we say. But in [an] open Western society, that is not enough. We also have to say what we do. That's the ultimate way to improve the social status of Asian Americans in America."
In the case of Dr. Wang, he has a lot to talk about
"I [have] directly performed 55,000 laser eye surgeries, including within them, over 4000 [on] doctors, so that's my direct contribution," Dr Wang said. "My invention, the amniotic membrane contact lens, has been used by tens of thousands of eye doctors throughout the world. In nearly every nation, millions of patients have had their eyesight improved or restored."
As a child who saw the life of 1960s Communist China with his very own eyes, Dr. Wang's childhood was filled with uncertainty. But, being raised in a family of doctors, Dr.Wang was able to live through the cultural revolution with the help of a few lifelong supporters.
"My drive really came from my parents…They were able to see through the circumstances and believed there was going to be a better tomorrow…Their teaching to me was that obstacles are not in the way, that we [must not] go around [them]. Obstacles are the way…We achieve things in life as human beings, not despite the obstacles and difficulties, but because of them," Dr. Wang said
Through daily tutoring from his parents, friends, and even principals, Dr. Wang scored so high on the Chinese national exam, the GaoKao, that he became one of four students in his precinct to move on to college. Soon after, he received an offer from the University of Maryland to study in the U.S.
"The reason I came to America was for freedom [and an] opportunity for a better life. I came in 1982 as a student with only fifty dollars [and a] Chinese-English dictionary, knowing no one in this country," Dr. Wang said. "I was penniless, but I was happy because I was free. And those reasons are still the same today."
After experiencing both Eastern and Western Civilization, Dr. Wang came to a realization about immigrants and the roles they fulfill
"We bring with us distinct cultural roots and background experience, a set of values based on our heritage. At the same time, we've joined this American family that is as much our country as it is anyone else's. We need to achieve that balance. [We can't be] all the way to the one end; some people are stuck in the past. Some other folks went all the way to the other side; they completely 'Americanized' and forgot where they came from. We can take the best of each to tackle the major societal problems [affecting America]."
Looking ahead, Dr. Wang sees a unique opportunity for minorities nationwide.
"I believe the future of humankind is to change ourselves so that we can pay more attention to what we do have rather than complain about what we don't have… Even though Latinx, African, and Asian Americans are minorities, together [we] are already 44% of the US population. In about five to ten years, these three so-called minorities will become the majority in U.S. history for the first time. At this historical juncture, it is important that we realize that we need to take responsibility for building the future of this country [into] our hands."
Finally, Dr. Wang has one final message for all the inspiring leaders of America.
"Be the top 1% in effort. There are a million things that happen in our [lives], but the only thing we can control is the effort we put in. Effort gives you the best chance to not only excel in this increasingly challenging world but also gives you the best chance to be truly happy."
As for that child Maria? Her surgery was a success. Another sight that Dr. Wang restored.